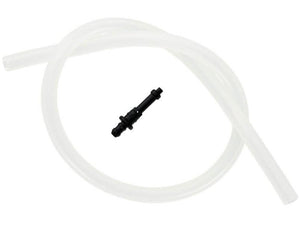 Jura Milk Hose Connector ENA Micro 9, ENA 9, Impressa A9, ENA Micro 90, E6, WE8 with 10 Inch Long Milk Hose
300mm silicone milk hose is included with the milk connector. The milk hose is dipped into the milk container for milk siphoning. Clean the milk system and the hose after use to avoid fungus build up inside the tube.  Clean the auto frother along with the tube to ensure proper milk foaming and steaming.
Compatible Models
A9
C60 - C65
D6
ENA Micro 9 - ENA Micro 90
ENA 9
E6 - WE8
Jura Milk Hose Connector with 10 Inch Milk Hose A9, C60, C65, E6, ENA Micro
has a rating of
5.0
stars based on
2
reviews.